Glamping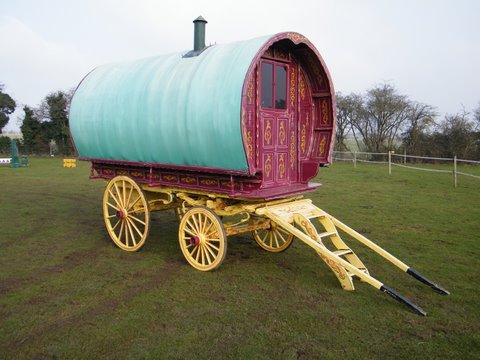 Glamping a mix of glamour and camping, a far cry from the hard life on the road that many travellers followed, indeed a few still do. Glamping can apply to anything from tents to yurts, wig-wams and the unmentionable shepherds huts!
On this site, it is just gypsy caravans of course. Glamping is a great way to try the "experience", especially if you do not have neither a bow top caravan nor an orchard or garden to keep them in.
Glamping usually involves another facility (Shepherds Hut?) to cook and wash in, as the romany did not do either of these things inside the wagon. Cooking can be al fresco and good fun of course. Given that this is the 21st century, the "washing" (in it's widest application of the word) is best done in another facility.
Glamping should ideally be without TV, wifi and mobile reception - difficult to tear ourselves away from these things as it is nowadays. Mind there are some bow tops with all mod cons - shame really. For the full experience some glamping holidays involve hitching up a horse and taking to the high road, well hopefully quiet back roads.
Sadly man's long association with the horse is declining fast, even at the great horse fairs, such as Appleby Horse Fair, though a few diehards still make the pilgrimage by horse and wagon.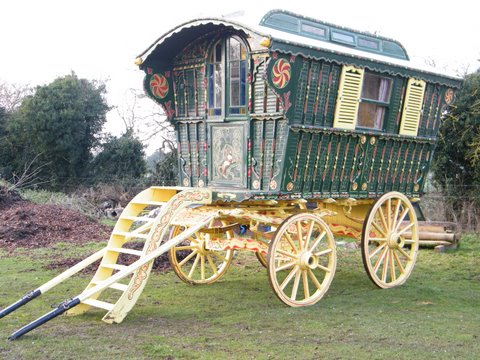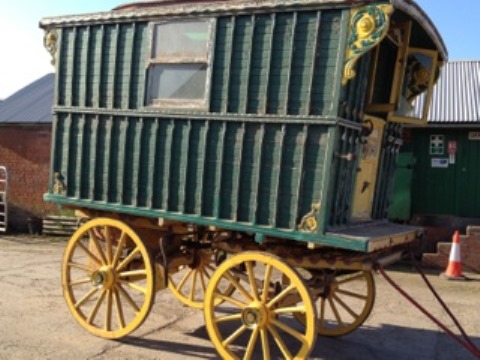 Children were usually accommodated in a makeshift tent attached to the wagon. The pull out bed is of course ideal for a couple, the space underneath being were the younger offspring slept. Up to the age of 8 or 9, this cosy little den is great fun, and safe too, couldn't be any closer to the parents, though a hard well on older children nowadays!
Dogs can be a problem, many glamping holiday providers are reluctant to allow dogs, the confines of a wagon being limited and easily soiled by a dog. Gypsies kept dogs of course, whippets being popular, but like the people themselves and their ponies, the dogs had to be hardy and live outside. Many holiday providers are on farm land or next to it, so have issues with dogs and their livestock.
So if you want to leave the 21st century for a while, only have small children and no dogs, where can you go? Try
UK Gypsy Glamping
If you operate a B&B and have a suitable garden/orchard/field, how can you set about providing glamping holidays?
B&B Owners