Sherpherds huts and wagons make ideal additional accommodation for a small hotel or bed and breakfast. For the occasional use they don't normally require planning permission either.
Whilst shepherds huts may be better appointed, with all mod cons, wagons are visually more inspiring and attract attention. Wagons however, lack the "basic amenities", so for the modern would be traveller, some access to such usually have to be provided. This can be in the form of a utility cabin/shepherds hut or outside facility.
Wagons are great for someone wanting to get away, cosy for couples and can accommodate 1/2 small children - the romany way was for the youngsters to sleep in a small bunk under the bed. Most children up to about age 6 find this a novel and cosy experience, it becomes hard sell for older children however!
Stoves and outside open fires are warm and cosy - gypsy children had to learn early on the hazards of fire, perhaps the hard way, so guests with children need to be aware.
Typical rates of circa £40-£75 pp pn in summer mean that a wagon can pay for itself very quickly.
Planning Permission
Planning permissions generally depend on use rather than the actual accommodation. A barn or static used as a habitation needs planning consent. The same can usually be used as say extra accommodation without too much trouble. All depends on your local authority and area (National Park?), but things on wheels generally get by in the short term.
Bow top wagons are distinct and recognisable features, they do tend to get noticed. Your neighbours might think you have gone "romany", though generally we have found the interest attracted is positive, but then people are different.
If you site a wagon and then find it is causing grief, we are always willing to buy back.
Wheels

Traditional iron bound wheels look great, when locating a wagon do be aware that these wheels can sink into soft ground easily. They are prone to sink into the ground, allowing the wood to become water logged and so rot. Always site such a wagon on a hard surface, stones or bricks under the wheels or completely off the ground on axle stands.
Pneumatic tyres are much more able to take the ground and be moved around on grass. I would still recommend something to stop wheels sinking into the ground with time, even if it's just a few bricks under each wheel.
When sited, wheels should always be chocked to prevent any movement of the wagon.
Toilets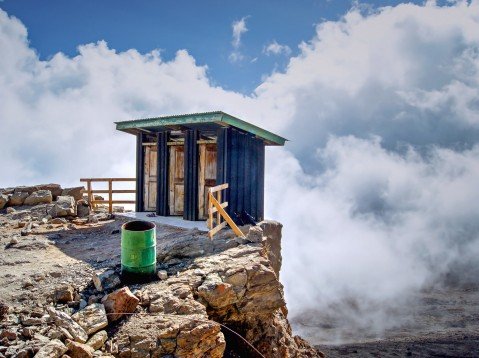 Toilets are a sensitive matter with some people, not mentionable in polite society.
Some sites use "long drop" toilets, OK if there is plenty of room to keep moving them and secluded. Nowadays people also expect to be able to wash their hands. In terms of "getting away" such sites are getting back to the basics that was life on the road.
A utility shepherds hut is another option. Shepherds Huts have their place and as such this is not a bad use for one!
Some sites cater for camping and will usually have such facilities available for that purpose.
Cooking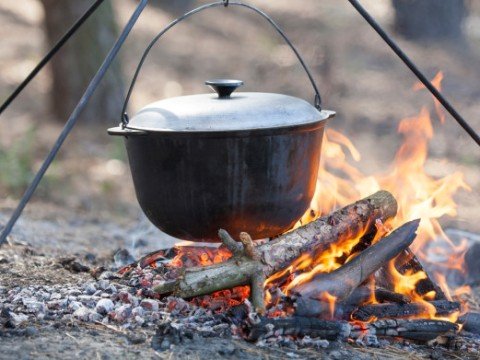 Cooking on an open fire, come rain and shine, is getting back to life on the road.
Many today want a little more comfort, again having such a facility in a utility unit or a BBQ set up or camping gas stove and some shelter canopy can go along way to meeting this need.
Local pubs and restaurants are also good options, as your guests are on holiday they may well want to eat out.